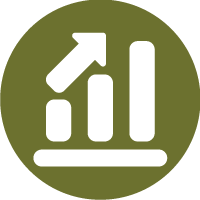 Job Training Effectiveness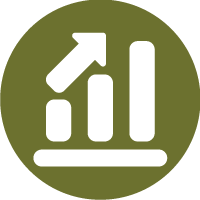 Job Training Effectiveness
The average annual earnings of clients of the Arapahoe-Douglas Works program (AD/Works). The average new hire earnings of AD/Works clients are measured against the average new hire earnings in the area for non-AD/Works clients.
Reflects the success of the AD/Works program.
Medium – Both Arapahoe County and Douglas County support and direct the initiatives of the AD/Works program.
During the first quarter of 2019, Arapahoe/Douglas Works! successfully placed 3,018 people (still working after 6 months) at an average annualized wage of $59,841. In the meantime, the average wage of all new hires in the region during this time was $40,728. This means Arapahoe/Douglas Works! added $19,113 in additional earnings per person placed because of the value of its services.
This individual value-add ($19,113) multiplied by the number successfully placed (3,018) people gives an aggregate amount of $57.6 million in new worker earnings directly attributable to the value of services offered through Arapahoe/Douglas Works!
Legend:

Meeting or exceeding target |

Close to target |

Below target |

Data Pending