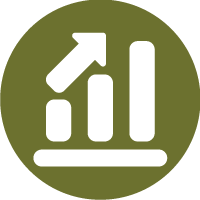 Job Training Effectiveness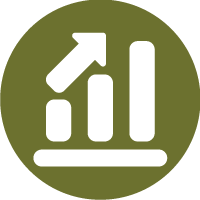 Job Training Effectiveness
The average annual earnings of clients of the Arapahoe-Douglas Works program (AD/Works). The average new hire earnings of AD/Works clients are measured against the average new hire earnings in the area for non-AD/Works clients.
Reflects the success of the AD/Works program.
Medium – Both Arapahoe County and Douglas County support and direct the initiatives of the AD/Works program.
Arapahoe/Douglas Works! placed an average of 2,636 people per quarter in 2020. Second quarter placements are 3,072, up 19.6% from the 2020 average, and up 38.4% from the first quarter of 2021. The aggregate economic impact in the second quarter of 2021 is $65.8 million, up 57.8% from the first quarter. This measure estimates the value Arapahoe/Douglas Works! adds to the local economy using wage data aggregated by the Colorado Department of Labor and Employment and the U.S. Census. It is calculated by subtracting the average new hire wage in the two counties from the average wage earned by Arapahoe/Douglas Works! customers who found work using our services. The difference is directly attributable to the value of services provided to job seekers through Arapahoe/Douglas Works!
Legend:

Meeting or exceeding target |

Close to target |

Below target |

Data Pending