Provide Essential and Mandated Services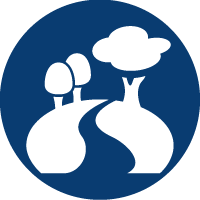 Vulnerable Populations Contributing Measures
These measures reflect data as of Q1-22.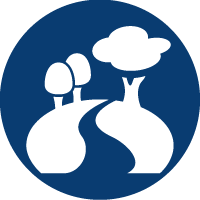 Vulnerable Populations Contributing Measures
These measures reflect data as of Q1-22.
Homemaker Services program: provides disabled/low-income seniors routine housekeeping services.
75% clients in home annually.
This was the first quarter using the new Homemaker Database thru EmpowOR and we are now able to track how many households and individuals left the program. For Q1, 2022 there were 14 households that left (15 individuals) and 10 households (15 individuals) that joined the program which shows why the total number of individuals is a bit smaller than last quarter. With increased staffing issues and recruitment we are maintaining all clients with no waitlist and are excited to have another homemaker services work join in April to be able to take on more clients. We hope to maintain the current level of clients now and slowly increase as the pandemic/Covid numbers continue to decrease.
Veterans Service Office –Assists Arapahoe County veterans and their dependents in obtaining eligible VA benefits, state veteran benefits, and appropriate community resources.

300 veterans/families receiving secondary contacts from the Veterans Service Office.
Really excited to see where the numbers are for just Q1 of 2022 even with a slight decrease in just March's numbers compared to January and February. We look forward to see what we come in at for Q2!
Pretrial Services Navigator program – assists individuals with behavioral health disorders currently involved with the Arapahoe County Courts navigate the justice and public benefits systems.
80% successful termination rate.
In Q1 of 2022, the successful termination rate was 100%. The successful termination rate for CY 2021 was 73%.
Child and Adult Protection Services - works with families to identify and resolve concerns for children's safety and well-being.
84.66% of children remain safely at home.
Arapahoe County Sheriff's Office - provides mental health services to current inmates within the Arapahoe County detention system.
Although the Arapahoe County Detention Facility continues to see an impact on our overall Average Daily Population (ADP) due to the pandemic, our Mental Health Services remained active.
As we close out Q1 of 2022 our monthly Average Daily Population (ADP) was approximately 6679 with an average of 1,917 Mental Health contacts per month. We are also seeing an impact in regard to staffing shortages specific to the Mental Health team, but our team was still able to maintain quality services. With the lower ADP in mind and the staffing shortage, the Mental Health Services were able to maintain an average of over 1,900 patient contacts per month.
This can likely be associated to increased availability by the Licensed Mental Health Professionals (due to the decreased ADP), but also due to increased acuity displayed by the inmate-patient population. The delivery of quality Mental Health services is a priority to the Arapahoe County Detention Facility, and we will continue to evaluate best practices that will enhance the delivery of services to this high-risk patient population. The use of tele-psychiatry is being utilized on a more regular basis through our Medical/Mental Health vendor and this certainly has proven beneficial as consider the delivery of behavioral health services.
Legend:

Meeting or exceeding target |

Close to target |

Below target |

Data Pending