Provide Essential and Mandated Services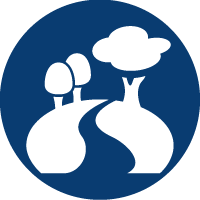 Vulnerable Populations Contributing Measures
These measures reflect data as of Q3-22.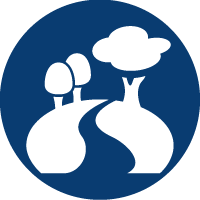 Vulnerable Populations Contributing Measures
These measures reflect data as of Q3-22.
Homemaker Services program: provides disabled/low-income seniors routine housekeeping services.
75% clients in home annually.
This past quarter we have been having a difficult time hiring new staff to fill vacant positions. We post then they go thru the interview then back out after an offer has been extended or they just dont show up for the interview at all. We have been working a lot with ADWorks for OTJ positions and helping have them push the postings but we are still down 1.5 FTE. The clients express they need the program and to have the help and are very understanding but at times frustrated when they have to go 1-2 months without the service. We are working with the staff we have to reach out to those clients when someone cancels or they dont answer their door but really are needing help recruiting new staff. We are hopeful to work with Communications to help advertise and increase our reach next quarter for vacant positions.
Veterans Service Office –Assists Arapahoe County veterans and their dependents in obtaining eligible VA benefits, state veteran benefits, and appropriate community resources.

1,500 veterans/families receiving secondary contacts from the Veterans Service Office.
The VSO has already exceeded the goal for the year in claims recovered and will without a doubt exceed the number of clients reached by the end of next quarter.
Pretrial Services Navigator program – assists individuals with behavioral health disorders currently involved with the Arapahoe County Courts navigate the justice and public benefits systems.
80% successful termination rate.
In Q3 of 2022, the successful termination rate was 100%.
The successful termination rate through the first two quarters of 2022 was 76%.
The successful termination rate for CY 2021 was 73%.
Adult Protection Services
This measure gauges the ability of the Arapahoe County to make state-required monthly contact with clients who have open cases.
At least 95% of monthly contacts are made within the state-required timeframe of 35 days.
Arapahoe County Sheriff's Office - provides mental health services to current inmates within the Arapahoe County detention system.
The Arapahoe County Detention Facility is seeing an upward trend regarding our Average Daily Population (ADP) which has a direct correlation to increased activity from our Mental Health Services.
As we concluded Q3 of 2022 we saw trending data throughout the quarter that consisted of increased mental health patient contacts. On average our Mental Health team made contact with 2,516 patients per month during the third quarter of 2022. We are finally near a full team of Mental Health Professionals which certainly correlates to a better and more efficient delivery of services.
This can likely be associated to increased availability by the Licensed Mental Health Professionals, but also due to increased acuity displayed by the inmate-patient population. The delivery of quality Mental Health services is a priority to the Arapahoe County Detention Facility, and we will continue to evaluate best practices that will enhance the delivery of services to this high-risk patient population.
The use of tele-psychiatry is being utilized on a more regular basis through our Medical/Mental Health vendor and this certainly has proven beneficial as we consider the delivery of behavioral health services. Currently, our Mental Health team displays a fairly robust use of tele-psychiatry in order to provide support for our inmate-patient population as evidenced by the psychiatrist meeting with patients at least twice per week via the tele-health model. This allows us (as a bureau) to avoid long delays in the patients being seen by a behavioral health provider.
Legend:

Meeting or exceeding target |

Close to target |

Below target |

Data Pending