Provide Essential and Mandated Services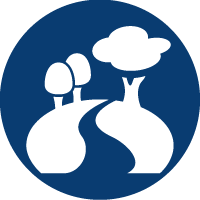 Vulnerable Populations Contributing Measures
These measures reflect data as of Q3-21.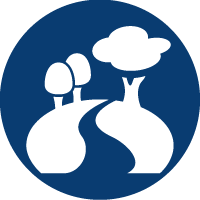 Vulnerable Populations Contributing Measures
These measures reflect data as of Q3-21.
Homemaker Services program: provides disabled/low-income seniors routine housekeeping services.
75% clients in home annually.
There was a large number of clients who dropped the program this last quarter due to natural attrition. There did not seem to be any particular pattern as to why, clients seem to be moving, passing away or no longer need/want the service as they can do it themselves. It was made mandatory this last quarter that all Homemaker staff be fully vaccinated to protect this high risk population.
Veterans Service Office –Assists Arapahoe County veterans and their dependents in obtaining eligible VA benefits, state veteran benefits, and appropriate community resources.

300 veterans/families receiving secondary contacts from the Veterans Service Office.
We are above target and the VSO team is working hard to get as many new claims submitted each month as possible to get benefits back to the veterans.
Pretrial Services Navigator program – assists individuals with behavioral health disorders currently involved with the Arapahoe County Courts navigate the justice and public benefits systems.
80% successful termination rate.
In Q3 of 2021, the successful termination rate was 80%. The successful termination rate increased significantly from Q2. The successful termination rate through the first three quarters of 2021 was 69%.
Child and Adult Protection Services - works with families to identify and resolve concerns for children's safety and well-being.
84.66% of children remain safely at home.
Arapahoe County Sheriff's Office - provides mental health services to current inmates within the Arapahoe County detention system.
Although the Arapahoe County Detention Facility continues to see an impact on our overall Average Daily Population (ADP) due to the pandemic, our Mental Health Services remained active. For instance:
Throughout Q3 of 2021 our monthly ADP is approximately 656 with an average of 1,921 Mental Health contacts per month.
With the lower ADP in mind, the Mental Health Services were able to maintain an average of nearly 2,000 patient contacts per month. This can likely be associated to increased availability by the Licensed Mental Health Professionals (due to the decreased ADP), but also due to increased acuity displayed by the inmate-patient population. The delivery of quality Mental Health services is a priority to the Arapahoe County Detention Facility, and we will continue to evaluate best practices that will enhance the delivery of services to this high-risk patient population. We continue to work with our Medical and Mental Health vendor in an attempt to utilize tele-health models in order to supplement on-site care regarding behavioral health needs.
Legend:

Meeting or exceeding target |

Close to target |

Below target |

Data Pending