Provide Essential and Mandated Services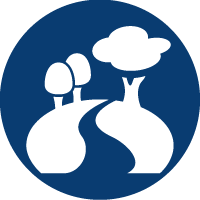 Vulnerable Populations Contributing Measures
These measures reflect data as of Q4-22.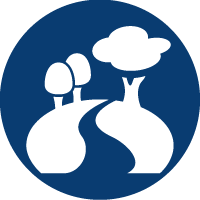 Vulnerable Populations Contributing Measures
These measures reflect data as of Q4-22.
Homemaker Services program: provides disabled/low-income seniors routine housekeeping services.
75% clients in home annually.
Our Homemaker program is finally gaining momentum on staffing and we currently are entering 2023 with just one .5 FTE position open. A lot of the clients on the program who were without a homemaker due to staffing shortages did receive help from another homemaker who had an opeing on their schedule or Chore services.
Additionally we sent out Annual Surveys for all homemaker clients and despite having low staff throughout the year, 95 percent of survey respondents stated they were satidfied with the program and 99 percent would recommend the program to a friend or family member.
Veterans Service Office –Assists Arapahoe County veterans and their dependents in obtaining eligible VA benefits, state veteran benefits, and appropriate community resources.

1,500 veterans/families receiving secondary contacts from the Veterans Service Office.
Veteran Services is now fully staffed with 3 veteran services offices and 1 business analyst. Due to this, more claims have been submitted ending the year above target for new claims.
Starting in December, Veteran Services staff were trained to use the new EmpowOR database. Because of this, all December numbers will be reported in January as the staff worked thru December to get their clients and information into the database.
If actual numbers for December were included this would of been the largest award year Arapahoe County Veteran Services has ever seen.
Pretrial Services Navigator program – assists individuals with behavioral health disorders currently involved with the Arapahoe County Courts navigate the justice and public benefits systems.
80% successful termination rate.
In Q4 of 2022, the successful termination rate was 67%. While this is a decrease in performance from Q3 2022, the overall successful termination rate for CY 2022 was 73%. This is comparable to the CY2021 overall successful termination rate of 73%.
The overall succesful termination in the lifetime of the program is 74%.
Adult Protection Services
This measure gauges the ability of the Arapahoe County to make state-required monthly contact with clients who have open cases.
At least 95% of monthly contacts are made within the state-required timeframe of 35 days.
In Q3 2022, APS met Timely Contacts in all three months. ACDHS reviews this measure monthly and examines cases where there is a late contact.
Arapahoe County Sheriff's Office - provides mental health services to current inmates within the Arapahoe County detention system.
The Arapahoe County Detention Facility is seeing an upward trend regarding our Average Daily Population (ADP) which has a direct correlation to increased activity from our Mental Health Services:
As we concluded Q4 of 2022 we saw trending data throughout the quarter that consisted of increased mental health patient contacts. On average, our Mental Health team made contact with 2,834 patients per month throughout Q4 of 2022. Although we certainly experienced staffing challenges throughout the year in 2022, we finally enjoy having a full team of Licensed Mental Health Professionals which certainly correlates to a better and more efficient delivery of services. This can likely be associated to increased availability by the Licensed Mental Health Professionals, but also due to increased acuity displayed by the inmate-patient population. The delivery of quality Mental Health services is a priority to the Arapahoe County Detention Facility, and we will continue to evaluate best practices that will enhance the delivery of services to this high-risk patient population. The use of tele-psychiatry is being utilized on a more regular basis through our Medical/Mental Health vendor and this certainly has proven beneficial as we consider the delivery of behavioral health services. Currently, our Mental Health team displays a fairly robust use of tele-psychiatry in order to provide support for our inmate-patient population as evidenced by the psychiatrist meeting with patients at least twice per week via the tele-health model. This allows us (as a bureau) to avoid long delays in the patients being seen by a behavioral health provider.
It is also worth noting that our Mental Health patient related encounters in 2022 included 29, 277 total patient encounters. This number is significant as it is the highest since 2018, but in 2018 we experienced a much higher ADP. For instance, our ADP in 2018 was 993 (not including the individuals participating in work release and/or home detention) whereas our ADP in 2022 was 767, (again not including individuals participating in our alternative sentencing programs). On a very multi-disciplinary level, this quantitative data is a reflection of our team(s) to provide quality service, but it is the qualitative delivery of services that really matters. We look real forward to another great year in 2023 as we work tirelessly to provide the best care that we can to the individuals (and communities) that we serve.
Legend:

Meeting or exceeding target |

Close to target |

Below target |

Data Pending