Provide Essential and Mandated Services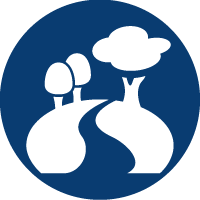 Vulnerable Populations Contributing Measures
These measures reflect data as of Q2-23.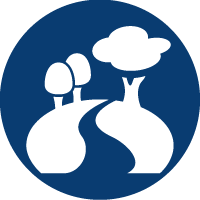 Vulnerable Populations Contributing Measures
These measures reflect data as of Q2-23.
Homemaker Services program: provides disabled/low-income seniors routine housekeeping services.
75% clients in home annually.
The homemaker program is fully staffed, improving performance for our clients and overall program. On average, the program sees 2-3 new clients each week leading to an increase in caseload for each staff member.

Veterans Service Office –Assists Arapahoe County veterans and their dependents in obtaining eligible VA benefits, state veteran benefits, and appropriate community resources.

1,500 veterans/families receiving secondary contacts from the Veterans Service Office.
The Veteran's Service Office (VSO) lost two employees to other organizations in Q2 2023. While both positions have since been filled, the new staff are still being trained.
The VSO was able to reduce the backlog of calls for veterans needing to set an appointment which is a huge accomplishment as we were two weeks behind.
The deadline for veterans to file for the PACT act year back reimbursement deadline is in August, so the primary focus of the team is to get as many claims in as possible. Those that cannot be completed will be referred to other VSO's.
The VSO supervisor attended the NACVSO annual conference in June and also is now the only Certified Veterans Advocate in the Denver Metro which is an exciting accomplishment which offers additional support to veterans.
Pretrial Services Navigator program – assists individuals with behavioral health disorders currently involved with the Arapahoe County Courts navigate the justice and public benefits systems.
80% successful termination rate.
In Q2 of 2023, the successful termination rate was 89%. This is above target resulting in a green status for this measure component.
Additionally, the successful termination rate through the first half of CY 2023 was 81%. The successful termination rate for CY 2022 was 73%. The successful termination rate for CY 2021 was 73%.
Adult Protection Services
This measure gauges the ability of the Arapahoe County to make state-required monthly contact with clients who have open cases.
At least 95% of monthly contacts are made within the state-required timeframe of 35 days.
Please note this measure component is reported 1 quarter in arears. In Q1 2023, APS met Timely Contacts in all three months. ACDHS reviews this measure monthly and examines cases where there is a late contact.
Arapahoe County Sheriff's Office - provides mental health services to current inmates within the Arapahoe County detention system.
As we conclude the 2nd quarter of 2023 we saw trending data throughout the quarter that consisted of increased mental health patient contacts. On average, our Mental Health team made contact with 4,355 patients per month throughout this first quarter. We continue to enjoy having a full team of Licensed Mental Health Professionals which certainly correlates to a better and more efficient delivery of services. This can likely be associated to increased availability by the Licensed Mental Health Professionals, but also due to increased acuity displayed by the inmate-patient population.
The delivery of quality Mental Health services is a priority to the Arapahoe County Detention Facility, and we will continue to evaluate best practices that will enhance the delivery of services to this high-risk patient population. The use of tele-psychiatry has been less utilized because we have a regular on-site psychiatrist and a mid-level psychiatrist However, that being said, tele-psychiatry can certainly still supplement the care being delivered through our Medical/Mental Health vendor and this certainly has proven beneficial as we consider the delivery of behavioral health services. This allows us (as a bureau) to avoid long delays regarding the patients being seen by a behavioral health provider.
Legend:

Meeting or exceeding target |

Close to target |

Below target |

Data Pending